Interview with black midi /ブラック・ミディ来日インタビュー
ーーSpeaking of the Brit School nowadays there are alot of artists like yourselves from the Brit School. But back in the days during the 80s, bands were considered a virtue to not have that professional education. Maybe there were in art and design but they did music. What do you feel about that difference? The different ways of how people get into music.
Morgan : I think it's interesting but it's really cool that these things exist now. Because the Brit School is free for everyone and you don't have to pay if you aren't that well off you can still enter. It's not like a privileged school.
Matt : I'm pretty sure that it's the only free performing arts school in England. I think the environment at the school, there are obviously different courses and we did music but there's musical theatre, there's art, there's dance, there's broadcasting digital communication (BDC) but I think the really amazing beautiful thing that I found when I went there was that there's so much cross pollination between those people. So it's not just like the music people stick to music. You could be an artist within music when you want to make a music video go to your mate in BDC and for artwork go to your mate in art and it's just this whole melting pot of these young people who are so passionate about what they want to do and have the opportunity to collaborate with people their age which is so important because collaboration is the most important thing about art. Art is about being able to collaborate with people and different kinds of people. I think that was the most special thing about the Brit School. Now we've come out of the Brit School and there's people who did art, dance and now they do music because they had friends who did music and they liked it. There's just so many different avenues into music which is cool. And other forms of art as well. Just cool because there should never be one way to get into something.
Morgan : It's interesting because people like to look down on the Brit School because 'Oh it's the fame school. Adele went there and Amy Winehouse went there.' There's so many interesting things going on at the Brit School and doing really interesting things as well but there's just media coverage on the big people making that kind of music obviously but it is just a really diverse encultured school.
Matt : That's another thing. Proper diverse. Because a lot of these institutions are just not diverse.
It goes beyond just music or dance but what the implication of merging a load of different people with different backgrounds can really breed positive results. The same thing about how people look down on the Brit School. I mean I had preconceptions about the Brit School before I went. We all have ideas about a place, or about someone before we know them. You only really know when you try it out.
Morgan : No one knows what it's going to be like. No one can say what it was like if you hadn't been there. It's funny that people are attacking it.
ーーThere are indie bands in Japan that do get professional education these days. What do you think the importance of getting that professional musical training is as opposed to doing it on your own?
Matt : I guess it's just a really good time to make mistakes and stuff before you actually go out into the real world. In that sense and also for practicing playing with other people. I think that is the most important thing when you are a live performing musician, playing with people.
ーーHow did you get involved in the Wulu project?
Morgan : Pretty weird story. Two years ago, I did a masterclass sort of thing for a charity called Beatroutes and this guy called Spencer runs it and he hit me up because we had worked together before and he was like 'Want to come down and just chat with some kids about what you do and stuff?' And Wulu is doing it and Moses Boyd is doing it. So it's me and Moses Boyd who are doing it and that was where I had met him. And a year down the line I moved to Southeast London which is five minutes away from the studio run by a guy called Quake and that was essentially how it got going. There's a lot of people in South East London within that area so yeah that's Wulu.
Matt : There nice guys as well.
photography Yosuke Torii
text Junnosuke Amai
edit Ryoko Kuwahara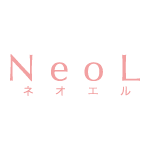 都市で暮らす女性のためのカルチャーWebマガジン。最新ファッションや映画、音楽、 占いなど、創作を刺激する情報を発信。アーティスト連載も多数。
ウェブサイト: http://www.neol.jp/